Double Wall Plastic Tank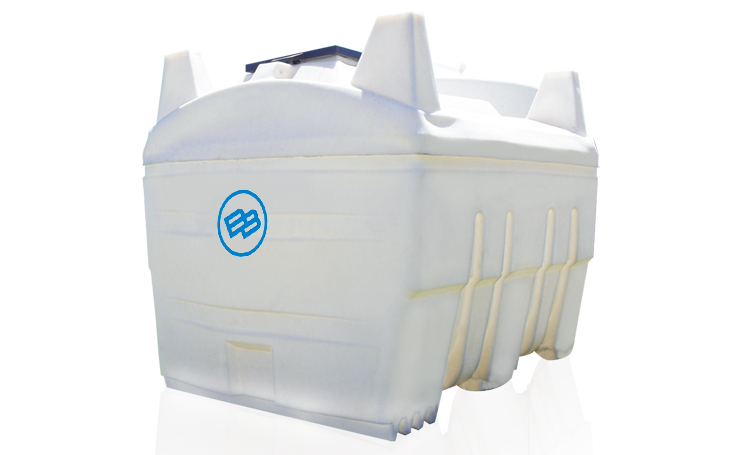 Horizontal plastic aboveground tank with double wall and broad support.
Capacity: 5,000 liters (5 m3), to store general liquids (please inquire about fluid compatibility).
Tank and casing completely made of high-density virgin polyethylene through a rotomolding process. With UV protection for outside use, it features a Ø400 mm manhole with a rotomolded threaded cover and a standard 2" threaded polypropylene outlet. The internal tank has direct connection to the exterior through boots. It also has a 2" vent and a loading outlet on the roof.