Hopper Tank 16.000 Liters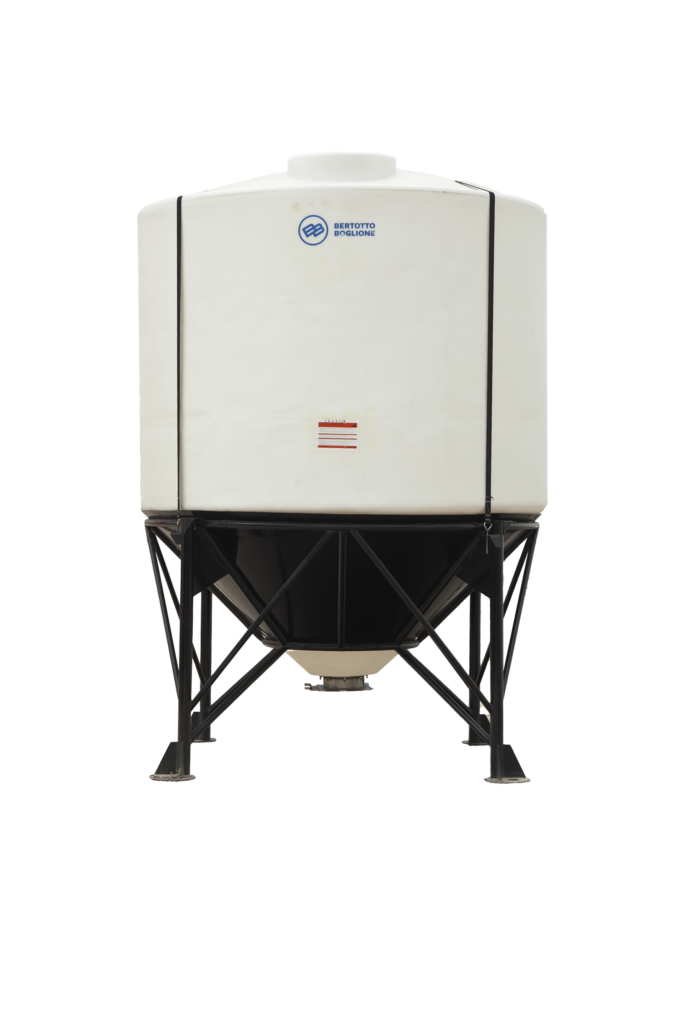 Material: 100% high-density virgin polyethylene.

Special metallic base to reinforce the hopper tank cone. Cone at 45

 

degrees. Adaptable outlet for both products.

Central and lateral manholes.

In liquids: agitator accessories (optional).
In solids: it does not generate compression. Minimal humidity entry, includes a stainless steel knife gate valve.

Four polyester skids for support, mounted on a metal structure manufactured with structural IRAM-2592 tubes.

Colors: Natural – Red – Blue – Please inquire about other colors.

It features UV protection for outside use.